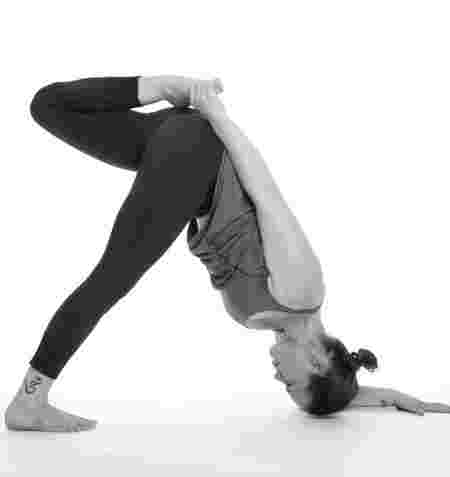 Making Space
Digest and Release a Forrest Yoga Intensive
mit Chantal Hauser
Spring is around the corner! Let go of weight and responsibilities and find space in between your shoulder blades and the core.
Sa 24.02.2018
14.00 – 16.00
Preise
Normal

45.–

Reduziert

35.–

Unlimited

25.–
Bitte anmelden
Informationen im Überblick
We will work with the Forrest Yoga roll, Dolphin variations and incorporate twists that will strengthen your shoulders and help to relax your neck. This is a great class if you are ready for a "Frühlingsputz" and release stuck tension in your intestines and reset your intentions for 2018.
Deep and healing breath is the foundation for releasing tension all around the upper back, come to this class and leave light and free. Open to all levels!
Let us know if you are pregnant, have given birth recently or have had abdominal surgery.
Bring a beach towel or a yoga mat that you can easily fold into a roll.
About Forrest Yoga
Forrest Yoga was created by Ana Forrest over 30 years ago for the modern day body and mind. She is still evolving this healing style of yoga. The practice is challenging and deep with long holds in postures. Modifications are given to suit all levels of students. Forrest Yoga teaches you how to build strength, work with injuries, and connect more fully to your breath, in a safe way. Everything you need to help you detox, oxygenate, and heal! All levels are welcome.
About Chantal
A non-native New Yorker Chantal was born in Zurich, raised in the Swiss Mountains and grew up in New York City. Yoga has saved her life on more than one occasion. Through and with the practice and the teaching of yoga she has found peace within. Having struggled with depression, addiction and not feeling good enough she says; "Yoga makes me understand, makes me breathe, and makes me grow."
Learn more about Chantal: www.chantalhauseryoga.com and her yoga community www.hanumanshala.ch.